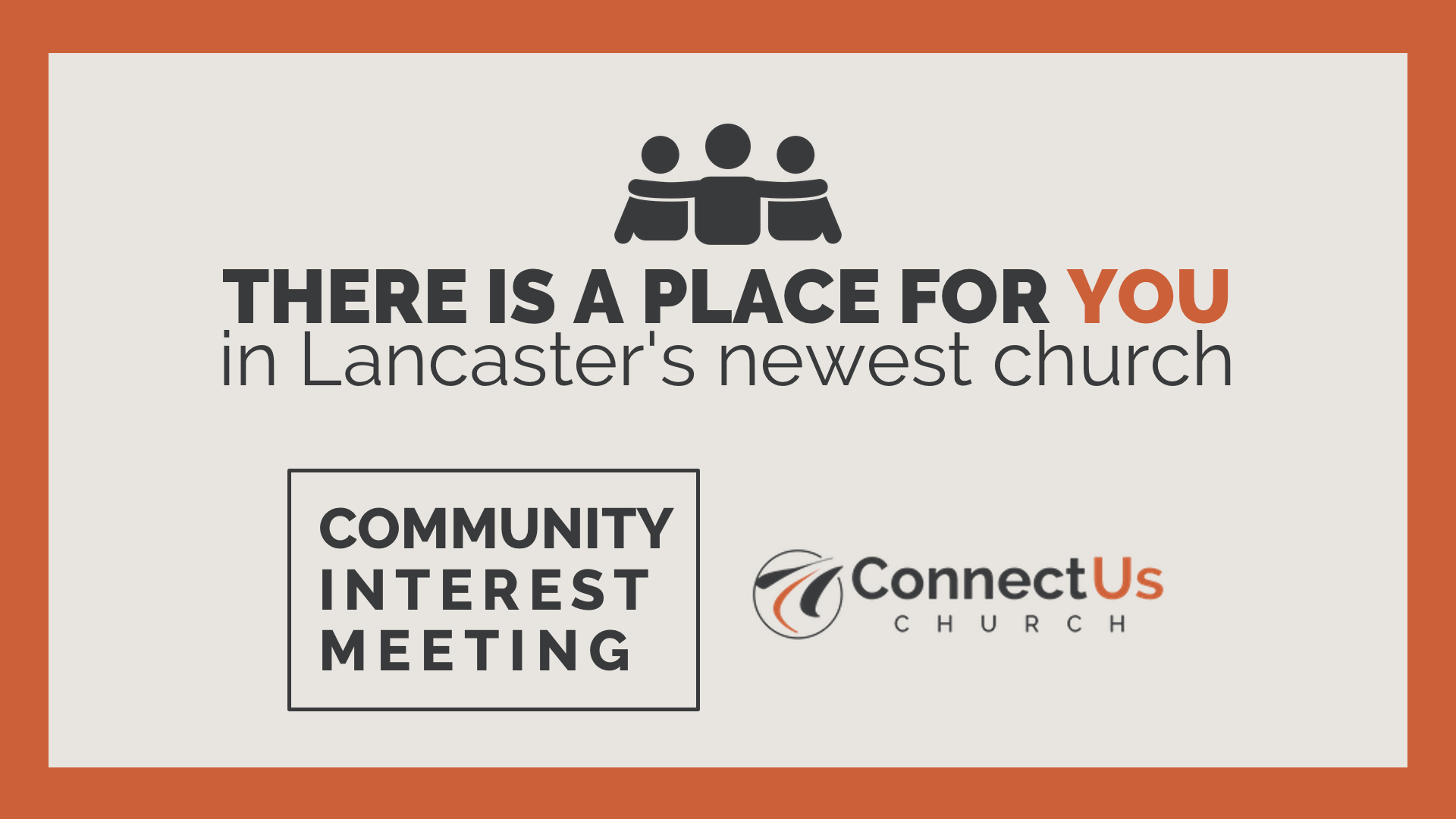 Community Interest Meeting 
at Reel Cinemas
1500 Christopher Place, Lancaster, PA 17601 (Wegmans Shopping Center)
Starts       Ends
10:00am          11:15am
Want to learn more online from the comfort of your own home and device? Click here for our online community interest meeting experience.
About The Community Interest Meeting
Everyone is invited to dream with us. Be a part of a brand new church and take a step toward what God is going to do through you.
Kids and students are very important to us! We will have special environments for 0-2 year olds, kids 3-5 years old, and kids K-5th Grade.