Meet Pastor Kevin & Alisha Greene
1 PERSONAL
Practical Teaching. Individual Application.
2 CREATIVE
Inspiring relationships with God and others. 
3 Innovative
Reach new people using new ways.

Kevin and Alisha Greene
We'd love to get to know you
Kevin was born in Kelowna, British Columbia, Canada and grew up in Wilmington, DE. He moved to central Pennsylvania in 2009 to attend Lebanon Valley College and study Digital Communications. In 2010, he met his wife Alisha at a new Bible Study at the college and five years later they were married. Following years of full time pastoral ministry in a couple local churches and receiving a Master of Divinity from Baptist Bible Seminary, Kevin, along with an amazing team of people, planted ConnectUs Church in January 2021. He is passionate about connecting with people, pointing people to Jesus, and doing whatever he can do to connect people to God's next step for their life.
Kevin resides in Lancaster with his wife, Alisha, and two daughters, Kinsley and Zaylah. Alisha graduated with a Doctor of Physical Therapy Degree and works at a local PT center in the Lancaster area.
Meet Pastor Dustin & Ashley Forbes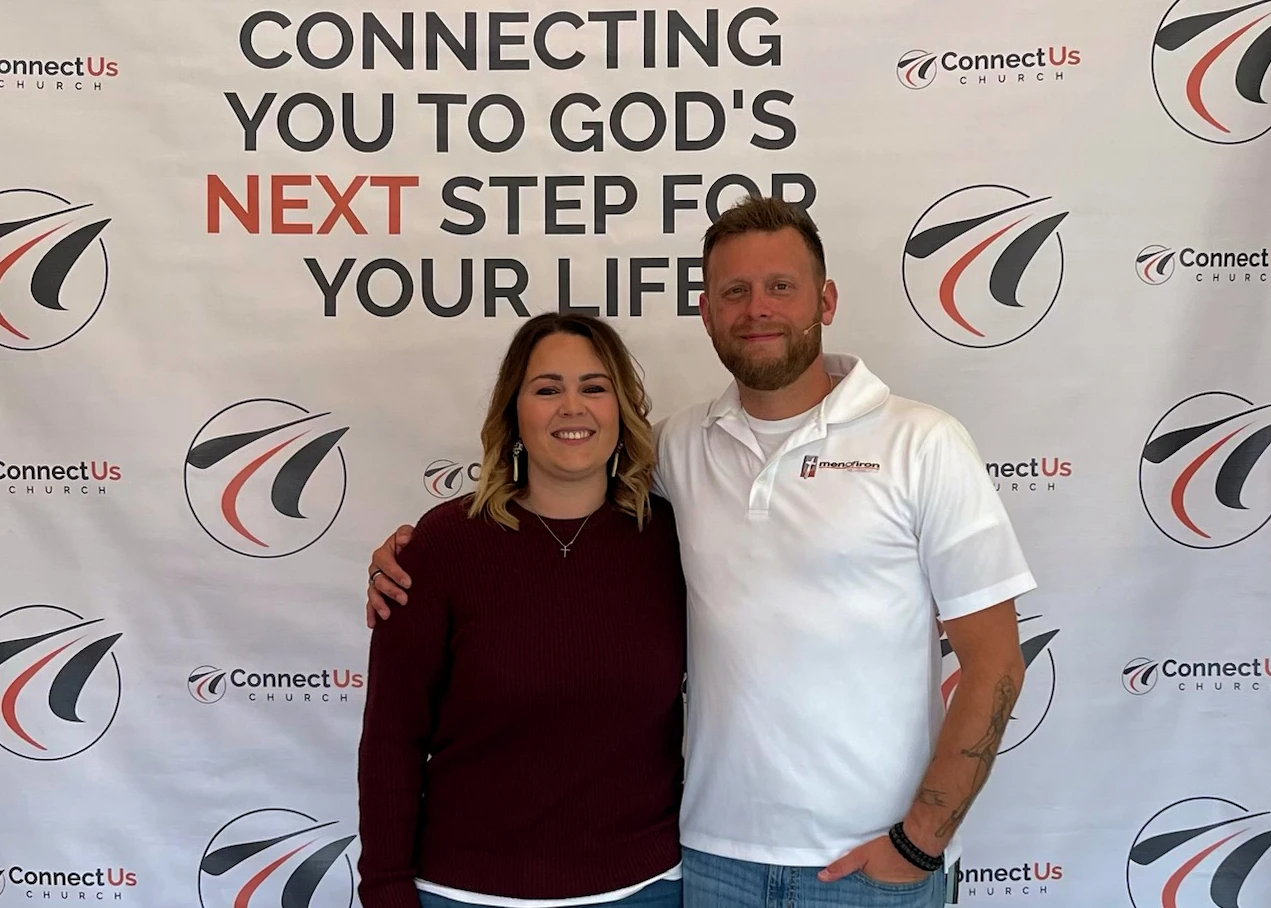 Dustin and Ashley Forbes
Excited to meet you!
There is nothing more fulfilling in life for Dustin than to walk alongside people and see Jesus radically change their lives. His philosophy of ministry is taken straight from Paul, believing that we should love one another as a mother loves her children, walk alongside each other as brothers and sisters, and exhort one another as fathers ( 1 Thess. 2:7-12). Dustin met his beautiful wife Ashley after coming home from 6 years of active service in the United States Army. She urged him to come to church with her, and God did a miraculous work in his life. 7 years later Dustin is now in full time ministry after completing a Bachelors degree in Pastoral Ministry and Biblical Studies from Lancaster Bible College. They live in Lititz Pennsylvania with their son Hayden. Dustin enjoys hunting, fishing, camping, working on his truck, driving his corvette, all thing Dallas Cowboys, and spending time on the front porch with his wife.